We are excited to introduce a new addition to the MODULOX family, designed for all music creators. Our team has devoted two years to developing the MODULOX BRAIN, an open-source audio synthesizer app.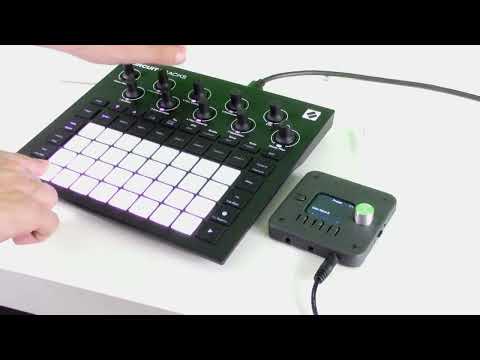 The concept behind this audio device is to create a versatile hardware unit that supports various applications. This week, we will release our code for the Granular Synthesizer and subsequently add more applications like Sampler, VA, FM. By sharing our code on Github, we aim to encourage the community to contribute additional applications. The code is compatible with the Arduino IDE, and users can easily load precompiled firmware from our app store.
Specifications:
DAC and ADC resolution: 24-bit
320x240 color screen
Audio headphone jack with microphone
One onboard microphone and speaker
One clickable encoder
Four buttons
MIDI in port with 3.5mm jack + sync RX for other sequencers
MIDI out with 3.5mm jack + sync TX for other sequencers
USB-C with MIDI USB
Two magnetic connectors for MODULOX devices like Knob, Touch, or Slide
Nano pad anti-slip bottom
Accessories:
3.5mm jack to Midi DIN RX-TX + sync
Discover all features on the product page.
Pre-order now at a special price to be among the first to receive it in January. Like all RASPIAUDIO pre-orders, you can cancel at any time before shipping and benefit from a 3-week no-questions-asked return period.
Feel free to post your questions here!