This post is obsolete as the Mn Cast is sucesfully launched and available on Amazon ! see here. thanks to all backers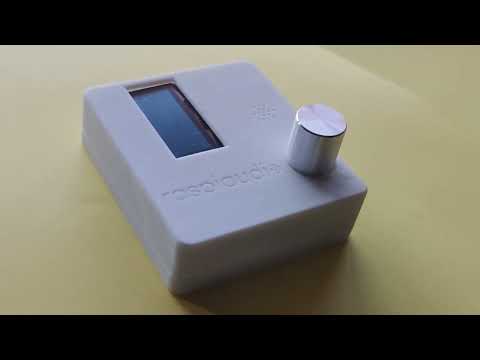 A new one is the ESPmuse family : Mn Cast!
This is intended to plug on your old stereo system to add connectivity such as Bluetooth, Airplay, Local Streaming, Home Assistan support and much more.
Software wise it will come pre-loaded with Squeezelite and pre-configured.
Mn is the Chemical symbol for Manganese, 25th the periodic tables of element, just after Chrome number 24th :)))
Specification :
High quatily 32 bits 384kHz DAC
Analog jack output
Optical digital output (mini-TOSLINK)
1.3 inch monochrome Oled display
ESP32 Wrover based : 2.4GHz WiFi 802.11 b/g/n up to 150 Mbps
Bluetooth 4.2 LE
Rotary encoder with push button
Infrared receiver (to use it a remote control)
SD card
USB C
1 programmable RGB LED
A nice case
ON/OFF button
Possibility to plug an optional I2S microphone
Start shipping September 2022. Pre-book yours now and get a 10€ off, and be the first to receive yours. [update 29/09/22: currently shipping the white one in Europe]
Shipping in Europe, UK and USA only.
Thanks for supporting us and helping us to make inovative products.
For pinout see here
The default password for Squeezelite is musemuse